About Us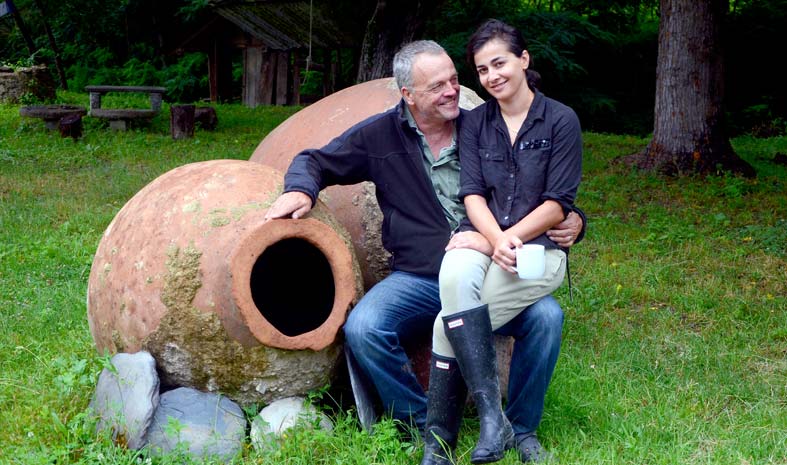 Several years ago, my wife, Eka, and I decided to tie the marital knot in the Georgian Orthodox Church, requiring me to convert and be given a proper baptismal name — not an easy task, based on my Scandinavian Viking heritage. But thanks to the ingenuity of my spiritual mentor Adam, charged with assigning my baptismal name, the best solution came to the fore: "That Fellow Dane" – or Danieli, in Georgian! So next time you lift a fine glass of Danieli wine, feel inspired to toast "the dude from Denmark"!
Read more
Wine Traditions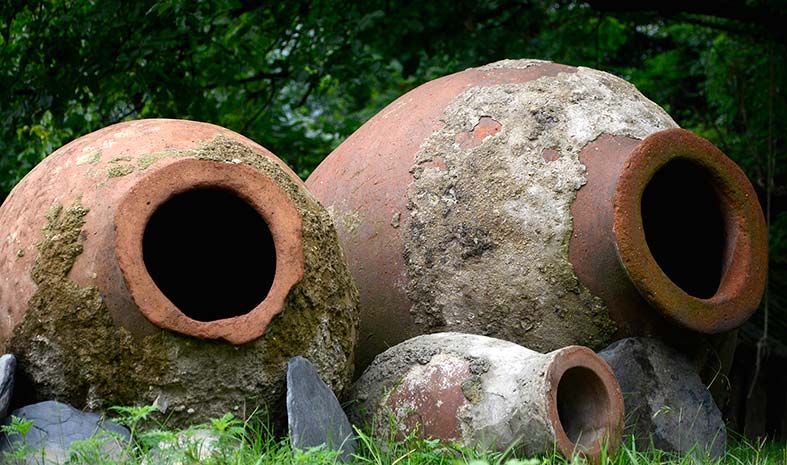 The roots of Georgian viticulture have been traced back through archaeology to at least 8,000 BC. Georgians were cultivating grapes and burying clay vessels, called kvevris, in which to store their wine for serving at the perfect ground-based temperature. The continuous importance of winemaking and drinking in Georgian culture is visible in various works of art. From the 4th century AD, wine gained further importance in Georgian culture when Saint Nino, who …
Read more
One Man's Vision
My life has always been an eternal striving for wisdom, a yearning for more profound knowledge that can be carried over to the next generation, either by teaching or through exploring with others. Fortunately I have been able to pursue that quest through varied means: mountaineering or teaching chemistry or leading explorations to distant lands with like-minded adventurers. And now a new learning adventure begins with the advent of Danieli wines.
The first thing I have learned about Georgia and Wine is all about relationships – the connection of the vines with the earth, the feelings between the wine and the taster and the interactions between us at Danieli Winery and our wine lovers.